---
---
THE HEAVY DUTY ALL-ROUNDERS.
Supremely durable construction, unbeatable comfort, functional pocket configuration, and reliable knee protection make these the tactical pants that give you an edge for any terrain or activity.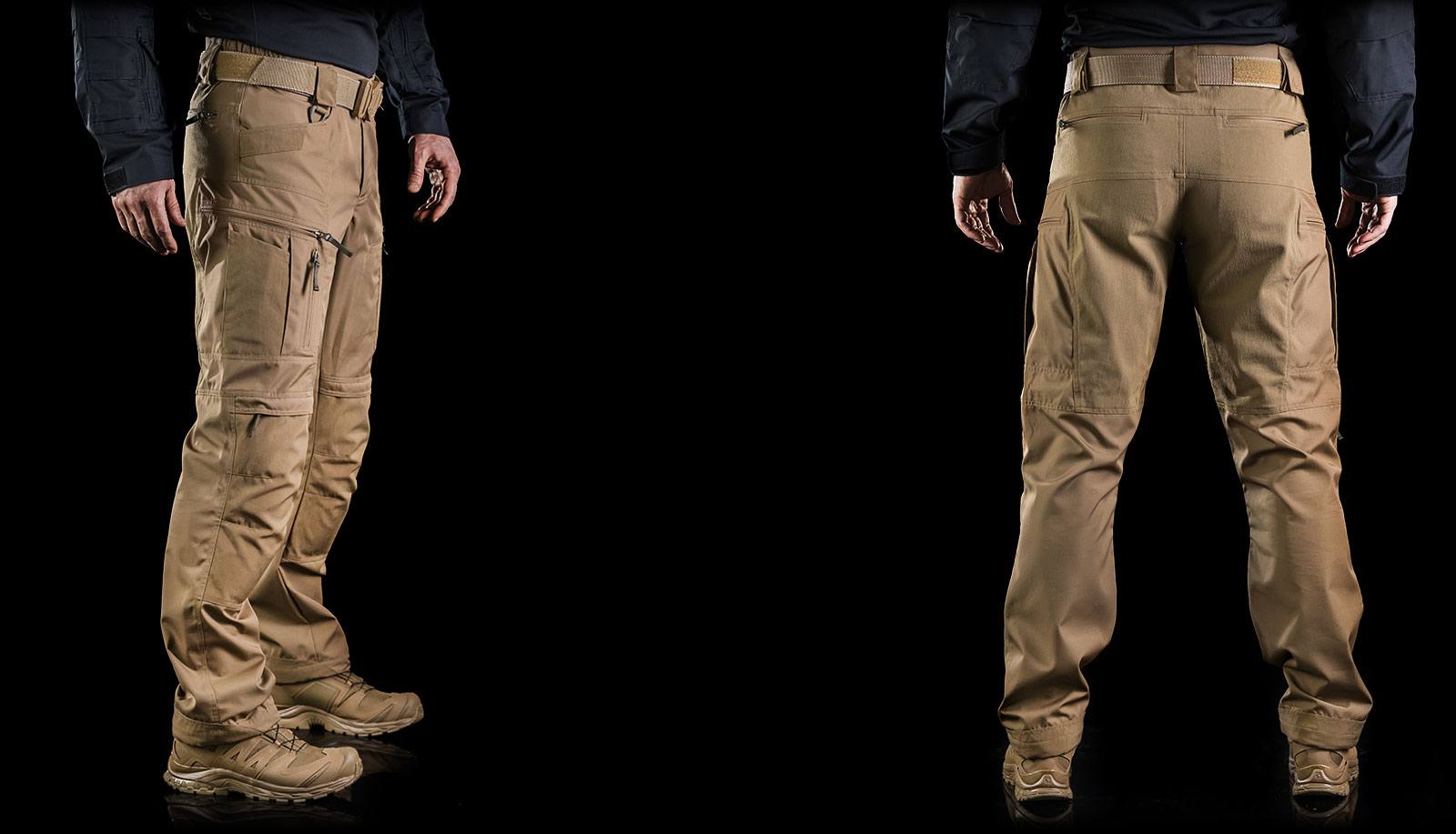 MOVE WITHOUT RESTRICTIONS.
Enhanced stretch panels combined with a special anatomic cut give you the freedom to move the way you want. Woven into these pants in all the right places is schoeller®-dynamic stretch material—a superb fabric that not only expands and contracts in step with your body's motions but that also stays stretchy over the long haul.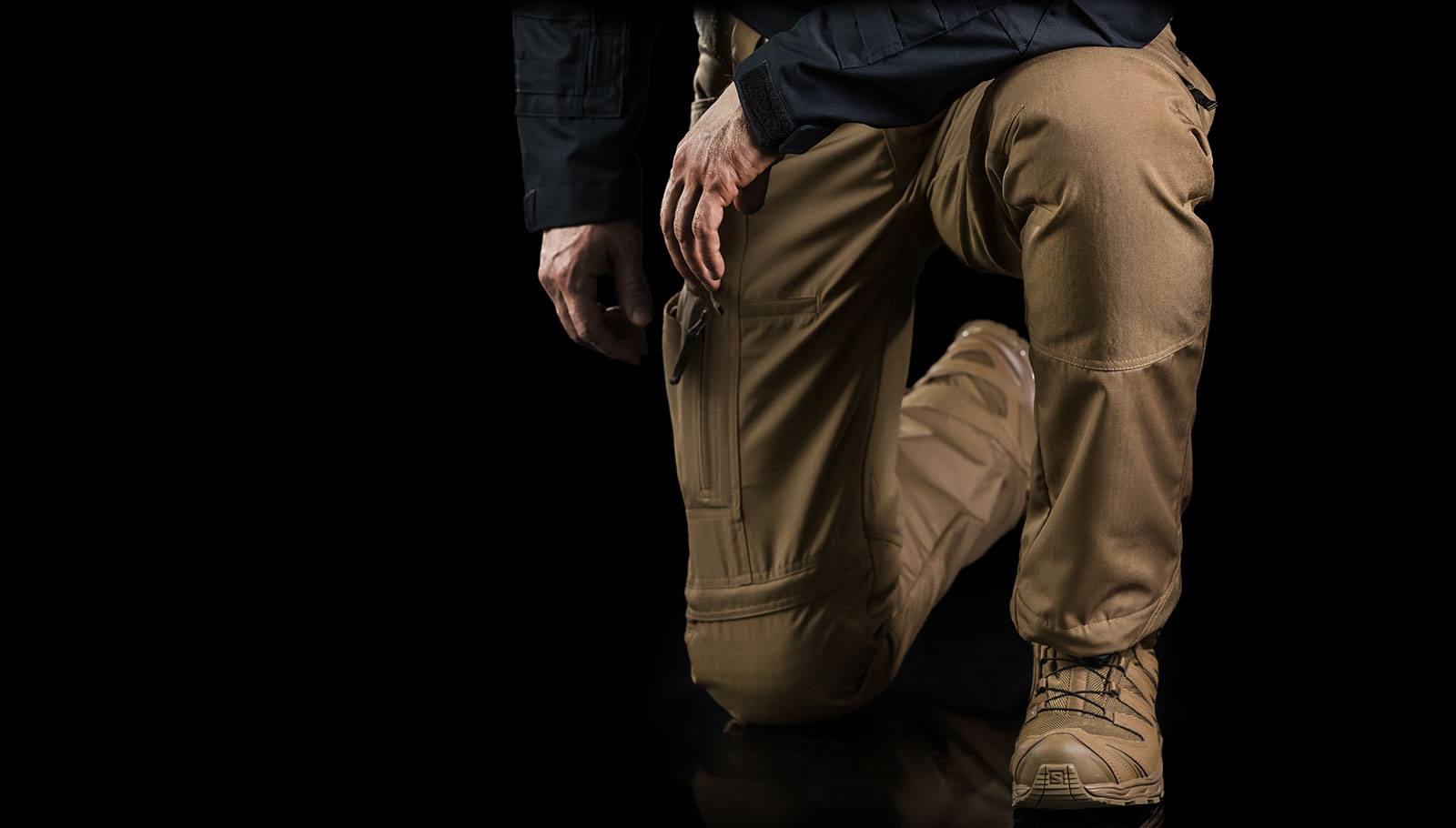 KNEE PROTECTION? WHAT KNEE PROTECTION?
Our P-40 All-Terrain Gen.2 Tactical Pants feature an improved knee-section cut and modular setup. That means the amount of knee protection you add stays in place and will be so comfortable you're likely to forget you've even got any there.
---
YOUR GEAR ALL SECURELY IN PLACE—EVEN WHILE YOU'RE ON THE MOVE.
These pants come standard with a spacious 9-pocket configuration that lets you stow an enormous number of small items and pieces of gear. On top of that, you can expect the stuff you stash below your belt to stay put as you run or jump.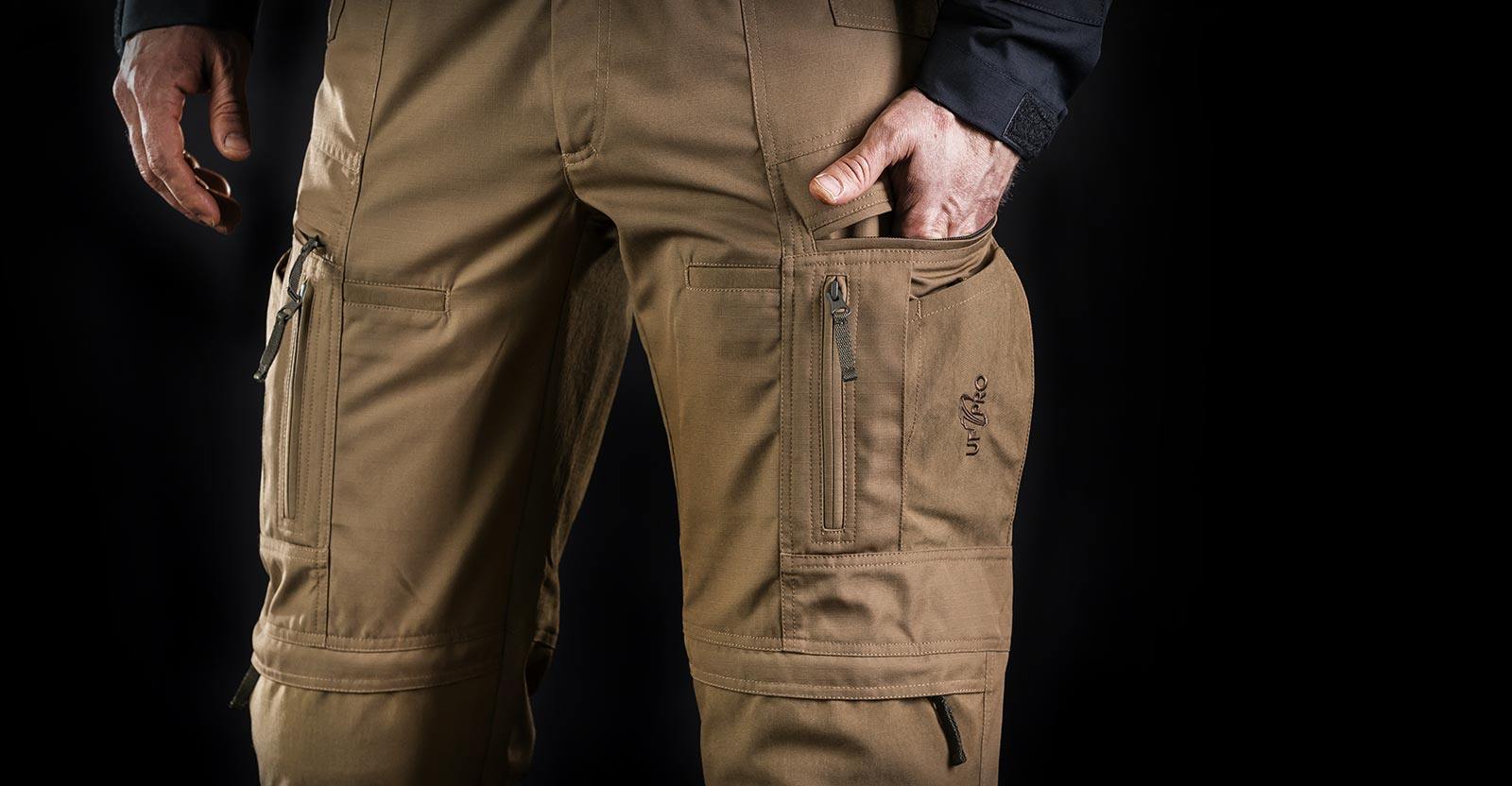 DUAL-ACCESSIBLE SIDE POCKETS
Gear stowed in these pockets is easily reachable whether you're standing, sitting, or kneeling. The secret is the pocket's vertical and horizontal zipper system. And your gear will be kept secure thanks to the inner compartments made out of stretch.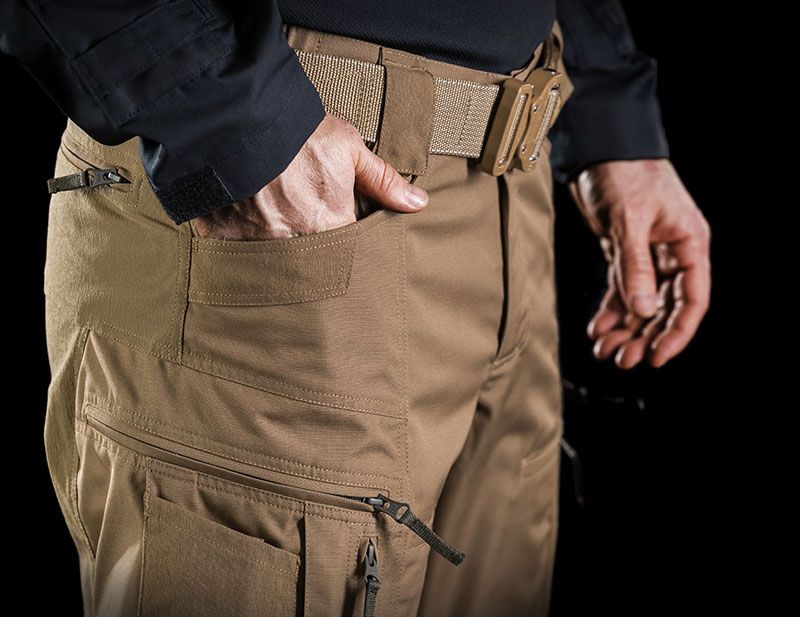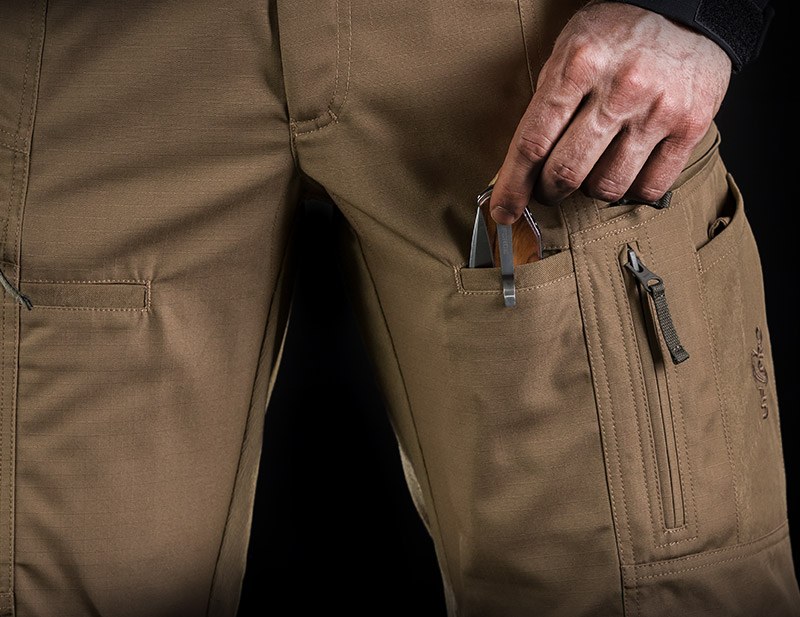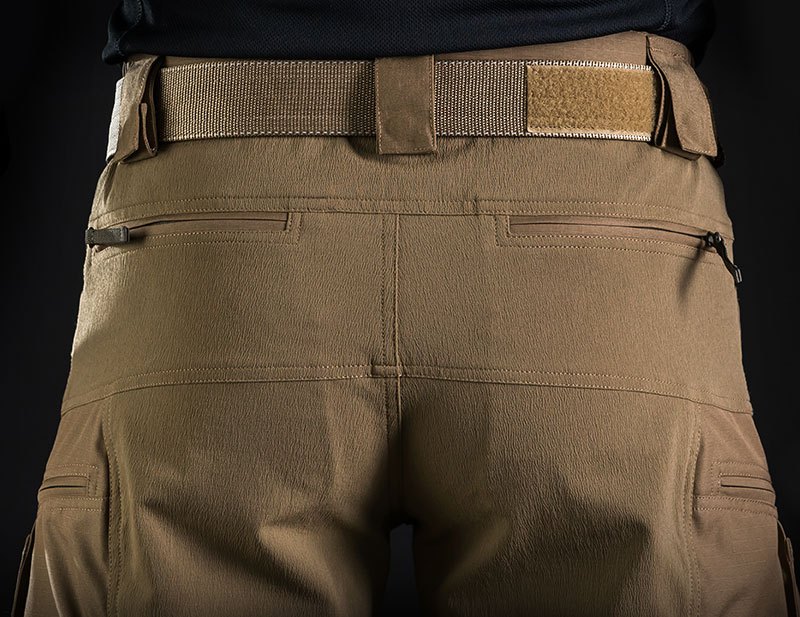 ---
KEEP YOUR GEAR CONNECTED.
Slide your belt through the pants' CORDURA®-reinforced double loops (this will help prevent your gear-laden belt from sagging). Then, use the hook at the bottom of each leg to connect the pants to your boots (so the fabric won't ride up and expose your calves).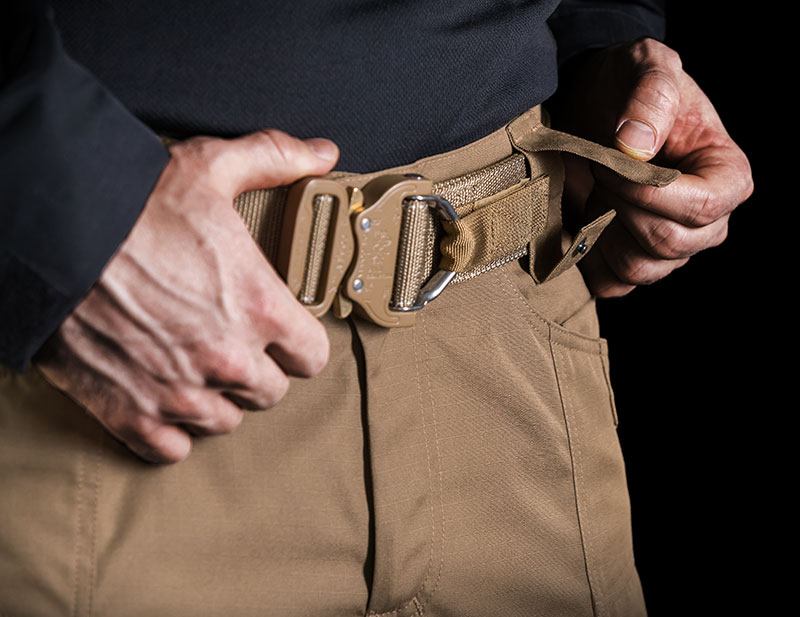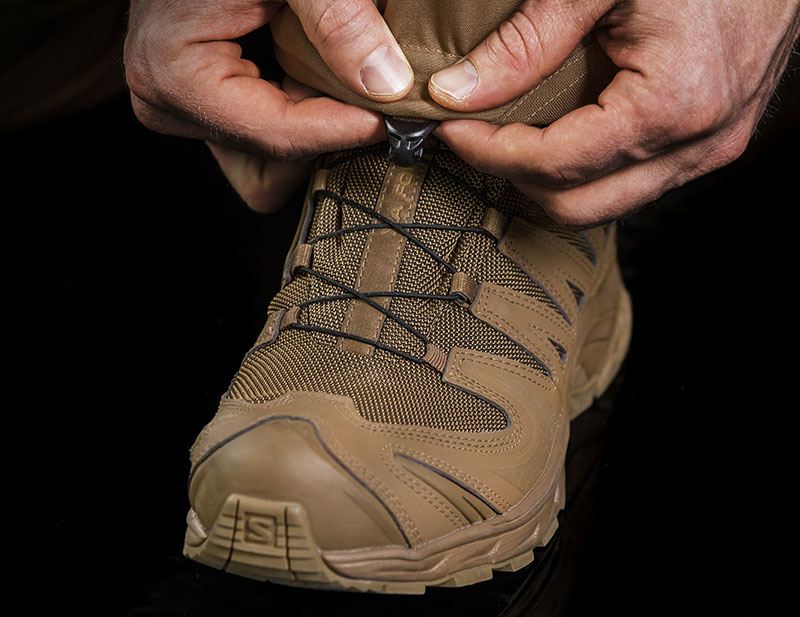 ---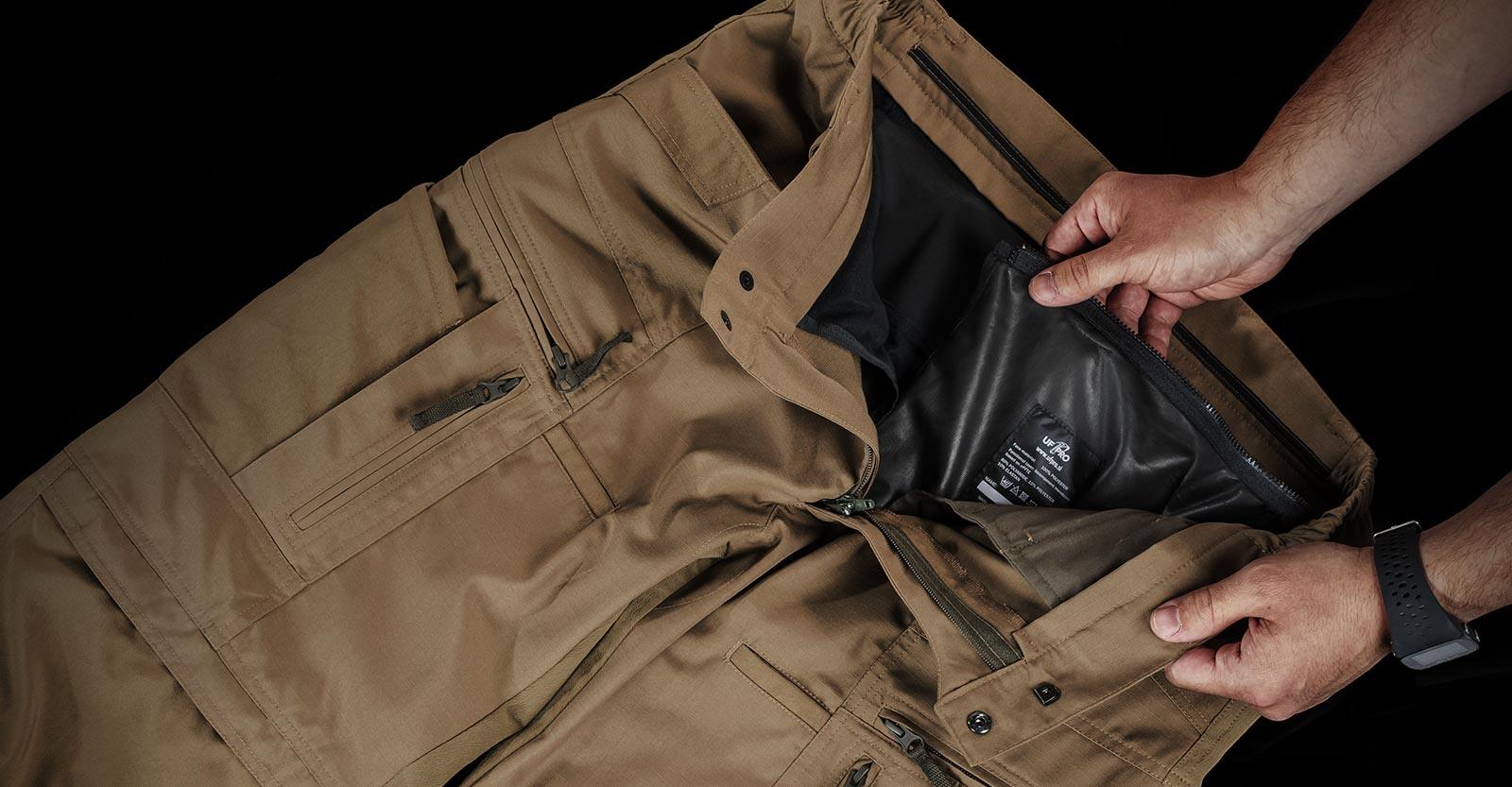 YOUR GO-TO PANTS DURING SUB-ZERO TEMPERATURES.
We're absolutely convinced these pants will be your favourite. And one reason we're so sure about that is because we designed them for year-'round wear. So, when the thermometer plunges below freezing, just zip in a WINDSTOPPER® liner and see how comfortably warm you stay.
---
FAQ'S.
For what temperatures are the P-40 All-Terrain suitable for?
We designed the go-to P-40s for temperatures ranging from high to low and for pretty much any environment in which you might find yourself deployed. 
The face fabric is a very breathable ripstop PolyCo material. The pockets that receive insertable knee pads pull double-duty as vents to let air enter and circulate so you can stay cool on hot days or nights. What's more, the design of the pockets is such that those knee pads will stay in place even while configured to open-vent mode.
In cold temperatures, just zip in a WINDSTOPPER liner. Easy to do, the liner then blocks chill winds and provides excellent thermal insulation.
Put it all together and you can see why we say our P-40 All-Terrain Gen.2 Tactical Pants are truly an all-seasons pair.
How durable is the stretch material in the seat of the pants?
Which knee pads can I use with the P-40 All-Terrain Gen.2?
What's the difference between P-40 All-Terrain and P-40 All-Terrain Gen.2?
---
---